A little introduction of myself and how Fix It Right Plumbing and Heating Ltd. came to be…
Back in early 2017, the industrial oil and gas industry slowed down, to avoid returning to camp life up North, and to be home every night with my family, I had to create a work opportunity for myself locally, since no one wanted to hire a guy without any recent residential experience. I guess, I showed them!
Fast forward to October 2017, with the support of my wife, I took a big risk and started my own plumbing and heating business in Stony Plain. Fix It Right Plumbing and Heating Ltd. was born. We had fallen in love with this little town and had purchased our home here in 2016. It only made sense to start my business in the community in which we lived and loved.
I was skilled in my trade, with over 25 years of experience as a Journeyman Plumber and Gasfitter servicing residential, commercial, and industrial clients. I did not have a business degree or experience running a business, so I knew there were going to be some challenges ahead but none the less, the basics were a good starting point and to this day remain the same.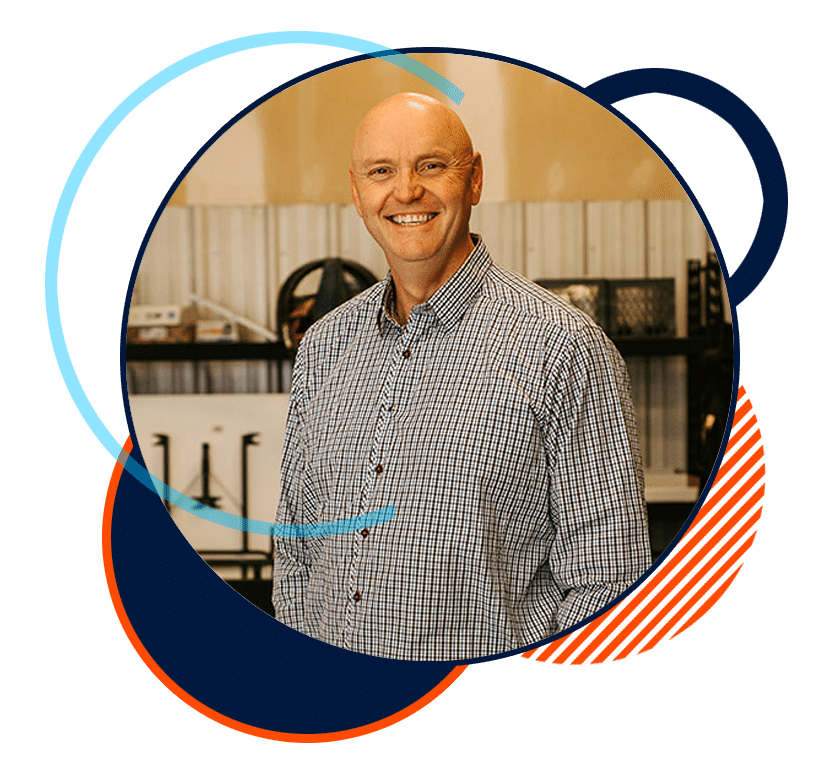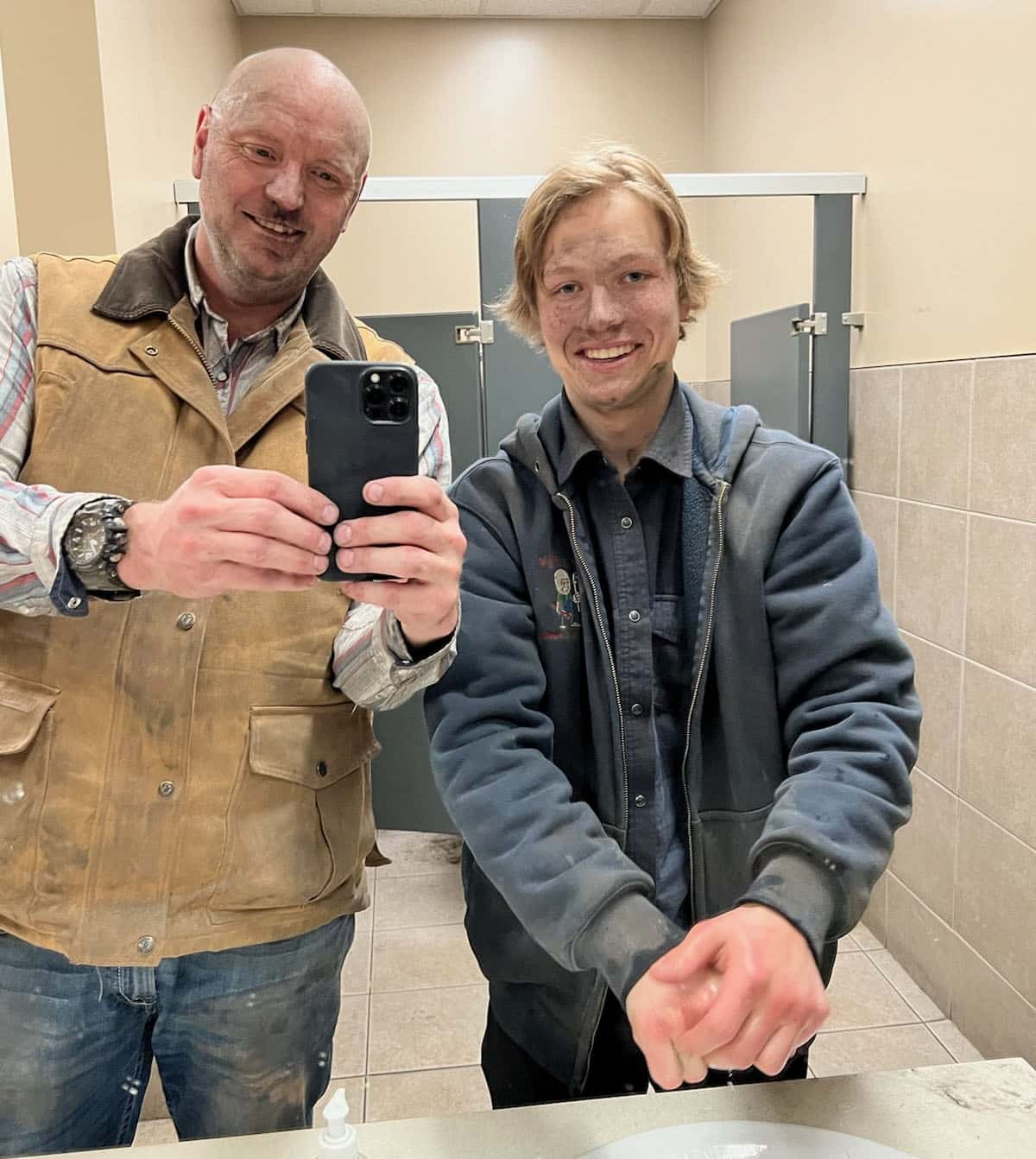 The boss showing the apprentice the ropes! Jason loves to get his hands dirty!
Fix It Right Plumbing and Heating was built on simple core values that are customer focused. Offering fair and reasonable pricing, providing unsurpassed service that delivered exceptional value to my customers, and being honest and showing integrity – always.
Over the past 5 years, we have been able to grow Fix It Right Plumbing and Heating into something bigger than we could have ever dreamed of thanks to a lot of blood, sweat, and determination and the AMAZING support from this community. Thanks to our customers who have made Fix It Right Plumbing and Heating a staple in the community, giving us the opportunity to employ over 10 local residents and give back to our charities, groups, events and sports teams in our community.
Thank you for helping making an unbelievable dream come true!
FIX IT RIGHT offers 24-hour emergency service 7 days a week. 
When a plumbing or heating problem arises or you are interested in a kitchen or bathroom reno or upgrade, give us a call for a free quote. 
Meet The Fix-It-Right Team!
Our logo (Mr. Fix It Right) was based on this guy right here, Mr. Fix It himself – Jason!
I was young, early twenties, living in a small town with two young daughters to support at the time.  Good paying, full time jobs were hard to find with only a high school diploma.
My father was a Plumber/Gasfitter and knew trades would be a great option for me so I could develop a skill that would benefit me a lifetime and enable me to support both myself and my family.
He signed me up to become an apprentice and learn the trade… that was the start of my career that I still love to do every day!
For a kid who was a little unruly at times, this trade has enabled me to use the skills that frustrated others at times to succeed and even excel on my own terms!
It also allowed me to follow in my father's footsteps.
The bond that is developed between a father, his son and a discussion over a broken boiler is priceless, and I am blessed to share that with my dad.
When I'm not working and the weather is warm, you can find me enjoying the outdoors, either on the golf course in Stony Plain, trying to improve my swing or on horse back, enjoying the local trails with my wife.
When it's cold out, hockey is on.  Please don't hold it against me but I am a big Canucks fan, Edmonton is definitely a close second though!
I am also proud to volunteer for the Kinsmen.  It is important that I help others and make a positive impact in my community.  Bringing joy to families at Christmas time is so rewarding with the Christmas hampers.
Jen came to Fix It Right in 2020 as a technician where she quickly showed her skill and leadership and became foreman and now is the Operations Manager.
Jen comes with many years of experience in residential plumbing, skilled in new construction, renovations, manufacturing and service.  Jen has had many years managing crews and scheduling jobs.  Jen has built many great relationships with customers, many of which still request her for their service call.  Jen still visits many of our existing as well as new customers homes to provide estimates.  Jen is a natural leader, educator and valued asset to Fix It Right.
Jen wanted to be a veterinarian when she was young until she realized that she wouldn't be able to save every animal she worked with.  When Jen isn't working, you'll find her hanging out with her wife, teenage stepson and 4 dogs (the love of animals stuck).  You will find Jen's side kick Kevin, the Boston Terrier/French Bull Dog with her when she is in the office.  Jen is a big fan of the Oilers as well plays recreational hockey in her spare time.
We are so excited to welcome Carlee to the team.  Carlee has been with us since early 2022 and we could not be happier with the direction she has taken the office.
Carlee comes to Fix It Right with years of office experience and management.  Starting off her career as an office assistant, she quickly picked up on many different aspects of an office, from organization, to accounting to information technology.  She was always the one her coworkers would gravitate to with their computer issues.  Many times, she could hear a frustrated call for help from down the hall.
When Carlee isn't at work, she can be found camping and quadding with her two daughters and sons-in-law, tending to her garden and spending time with her "fur kids", Rosco the Rotti/Shepard, Raylan the Great Dane, George the cat, and Highlander and Bruno the horses.
When asked why she wanted to join the Fix It Right Plumbing and Heating team, Carlee said, "This company supports many local organizations that our staff and their families belong too.  When I see one of our vehicles on the road, it makes me smile that I work here.  As well, I take great pride in reading all the positive feedback from our customers, knowing I have played a part in the great reputation of Fix It Right Plumbing and Heating."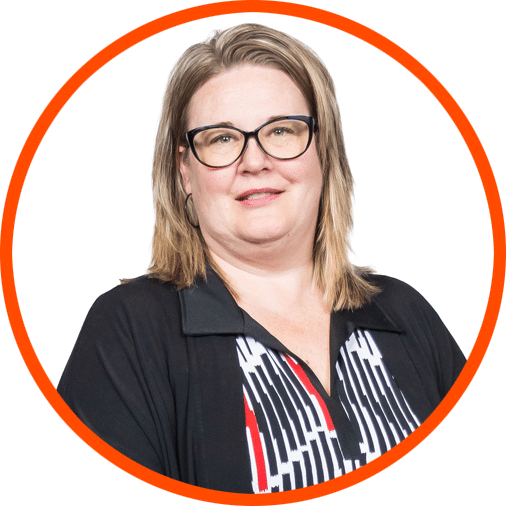 Cailey came to Fix it Right in the fall of 2022 as a part-time Office Coordinator assisting with our busy no heat season.  Cailey grew up in a small rural town in Manitoba before moving to Vancouver island, and settling in Spruce Grove.
Cailey comes to Fix It Right with many years of office experience and customer service experience.  When calling the office, Cailey is the person you speak to first.  Cailey is enthusiastic, motivated and enjoys developing and maintaining excellent customer relations.
When Cailey isn't working, she can be found spending time walking with her 3 sons and dog Ziggy.
Mario came to Fix It Right in 2022 thanks to a sticker on the furnace of the new home he had purchased.  His wife did some investigating and encouraged him to apply as he was wanting to work closer to home.  Mario soon realized that not only was it closer to home, but the community feel within the Fix It Right team was the  "cherry on the cake".
Mario has vast experience with all aspects of residential and commercial plumbing and heating including boiler systems and hot water on-demand systems.  Mario is our very own Super Mario!  (Sorry had to throw that in!)  Mario is hardworking, honest and always going over an above.  Mario's dedication to his work and customers in second to none.  He will spend time educating customers and staff on heating and plumbing systems.  Mario has created many great customer relationships that customers have followed him as he moved throughout his career.
Mario is our very own shining star, and we are star stuck by him.  Years ago, he appeared in an episode of My Green House installing an On Demand Hot Water system.
When Mario isn't working he is hanging out with his wife and 2 kids.  He enjoys camping, fishing and biking.  Mario loves is a big avid outdoorsmen.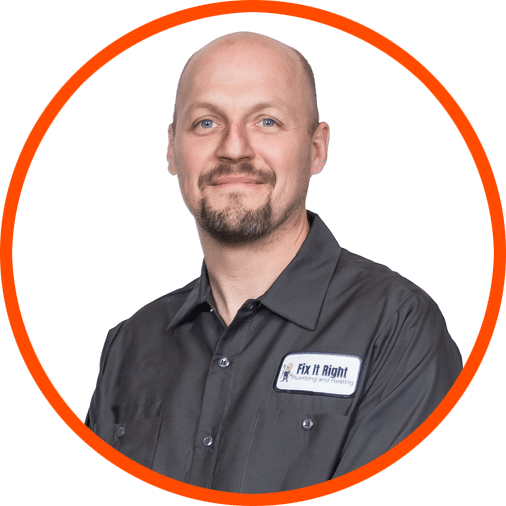 Troy started with Fix It Right in the winter of 2022 during our extremely busy times of the year.  We are so happy Troy found Fix It Right through word of mouth, thanks to his incredibly supportive neighbour.
Troy has been a Journeyman Class A Gasfitter since 2006 coming to us from a long career with ATCO Gas.  Troy was looking for a change when he found us.  The customers of Fix It Right has come to like Troy due to his great customer service and hard work.  Quoting one of many customer reviews "Troy was very knowledgeable and took the time to show me the problem".  Another says "Troy was professional, fun and explained what he did to get our furnace working."  You want to know anything about your gas appliance, Troy is your man.
Troy and his family have lived in Parkland County for over 20 years.  He loves being outdoors, mountain biking and hunting.  One of the things he enjoys most about his job is teaching homeowners about the care of their homes.  If you have questions, just ask!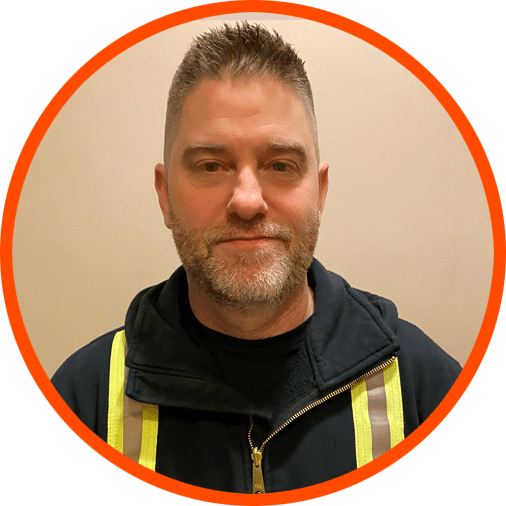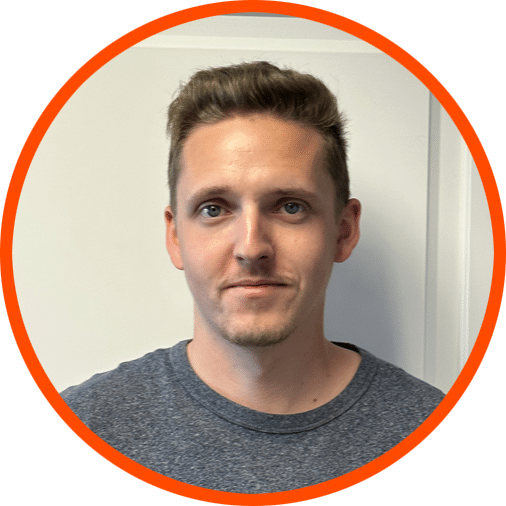 Many of our customers will recognize Paul from working with us in the past.  We have welcomed Paul back with open arms.  During Paul's time away from us, he attended NAIT for his apprenticeship training and working with another non-plumbing company, expanding his life wings.  He missed working in the plumbing and heating field, but mostly missed working with the team at Fix It Right.
Paul comes to us with years of plumbing and heating experience, working along side his uncle Jason since he was young.  He seemed to grasp plumbing with a firm hand and quickly picked up the trade.  Paul is our team clownster, but all jokes aside, he is hard working and always up for a challenge.
When Paul isn't working, you can find him out in nature, camping with his girlfriend and quadding, that is when his quad or truck isn't in the shop in pieces.  In the winter Paul is just like a bear hibernating and sleeping.
Gerald is our newest team member of Fix it Right.  Gerald was born and raised in the St. Albert area before moving to Vancouver for a few years.  He couldn't be happier to have moved back to his Alberta roots and we are happy he has joined us.
Gerald has many years in the pipe trade, working in residential, commercial and industrial applications.  Gerald has spent many years at Shell Scotford in Fort Saskatchewan and Suncor base plant in Fort McMurray.  In Vancouver he spent years working in residential service from houses to high rise apartment buildings.  He has a vast knowledge as a technician.
When Gerald isn't working he can be found exploring new quaint mom and pop restaurants with his wife.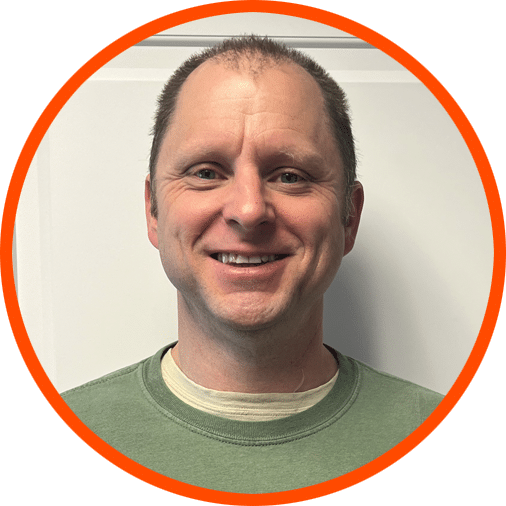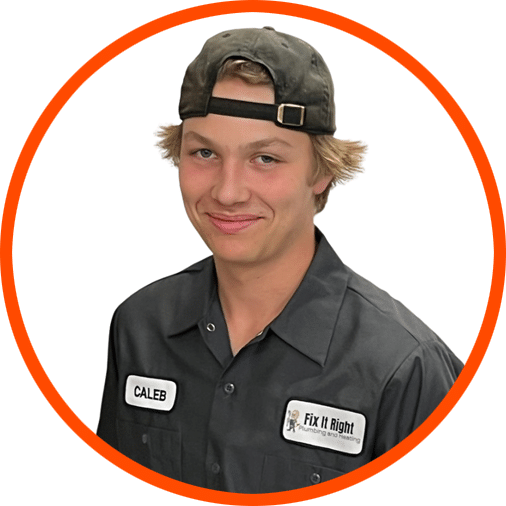 Caleb started with Fix It Right at the end of the school year 2022 as part of the RAP (Registered Apprenticeship Program).  This program provides the opportunity for students to earn senior high credits toward an Alberta Hight School Diploma, while simultaneously gaining experience hours that can be applied toward an apprenticeship while still in senior high.  We love giving local teens opportunities to make a great career out of plumbing and gasfitting.
Caleb spent the summer learning the ropes tagging along with the other technicians as well as Jason (as seen in the picture above with Jason).  Caleb is now working half a day (the other half is still a school day 😊) with us.  Caleb enjoyed the trade so much that he has signed up as an apprentice and is working towards his journeyman ticket.  Caleb is hard working and always up for a challenge.  He has learned the tricks of the trade and is fought over by the technicians for the extra set of hands in the afternoons.
When Caleb isn't at school, he's at work with Fix It Right.  Otherwise,  you can find him lacing up his skates and playing hockey for one of our local minor hockey leagues or on the golf course trying to perfect that perfect swing!
Kevin is our very tiny but mighty office dog.  Kevin is a one and half year old Boston Terrier/French Bulldog cross.  He is Jen's dog who is either in the office with her or riding shotgun with her driving out to estimates.  Of course when it's too hot or too cold outside, Kevin keeps a watchful eye on the door and waits patiently for the Purolator driver to bring him a treat.  Kevin dislikes vacuums and Jason, but loves car rides, sticks and playing with his big brothers at home.  At the office, Kevin has his graveyard of bones he likes to hide in every corner of the office.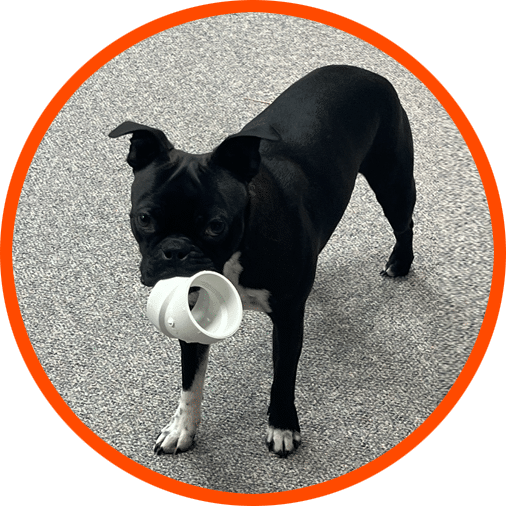 When a plumbing or heating emergency arises, give our team a call!
Very quick and easy to deal with. True professionals with excellent service and communication. Our new go to company for stony plain and spruce grove areas

Don
Excellent work and very professional. I'm very happy with my new furnace!!! If you hire this company you will not regret it!

Scott Crichton
We just got a new furnace with a/c installed and had no problems. Best price great service crew had all my questions answered and all my expectations met. Everything done right

Donna Corbin
Jason was amazing. We've been struggling with some plumbing issues for quite some time. Jason got things fixed in a timely fashion and was able to make recommendations on some other plumbing projects we are considering. We would definitely recommend Jason, he knows his stuff.

Tracy Shanmugan
I chose Fix it Right Plumbing and Heating Ltd., based solely on their Google reviews and they did not disappoint. They were very prompt, very professional and very knowledgeable. I couldn't have been happier.

Headquartered in neighboring Stony Plain, made for a very quick response and they immediately got to work on solving my leaking bathtub faucet. Service rates are extremely reasonable.

Strongly recommend you choose Fix it Right for all your residential plumbing and heating.

Drayman
This company was fantastic to use, the tech was professional with us, and had a fast response time. We will use Fix it Right for any other possible issues that come our way!

Tim Douglas
Professional, quick to respond and remedy. Thank you for your excellent work!

Lorraine Northcott
Amazing service! First off it was Easter Sunday during the pandemic and our furnace decided to stop working. Jason was extremely prompt and had us up and going in no time without it costing an arm and a leg. Will be a forever customer!

Megean Goodman
The team at Fix it Right plumbing was prompt in their service. Our washing machine wasn't draining properly and they were able to come and see us the next day and fix the problem in under an hour. Rates were very reasonable and best of all my wife is happy.

Dean Chapman
Fix it Right is the most honest plumbing company you will find. They have amazing service and will not try to upsell you when you don't need it. Jason got my hot water tank working and I didn't need a new one! So appreciate the awesome service!!

Tanya Northfield
Very friendly and happy, you could tell they love their job. I'll be using them again if I need to.

DJ
We won't be using any other Plumbing and Heating Company for our services. We are very happy with the service from start to finish. Everyone we had contact with was super friendly.

Sharon Sawatzky
We have used Fix It Right several times now for emergency calls and they have arrived very quickly each time. Excellent service and extremely nice people!

Dara Choy
We have used them twice now, they have been quick, friendly and reasonably priced. The plumbers that came out were both fantastic and fixed the issue right away with no follow up issues.
Will definitely continue to use and recommend this company.

Justina Bellows
Best experience I have ever had with any service I have used. They are friendly and treated us like human beings and not just a paycheck. They have been honest and sincere in assessing the situation and I truly feel they gave advice that was in my best interest and not just their own. I recommend Fix it Right for any plumbing and heating needs in Stony Plain and the surrounding area.

Tyler Fetch
There is a reason these folks are 5 star rated. My furnace stopped working when it was -40. I got a hold of Jason from Fix it Right at 7:30 in the morning. Unfortunately at that time they were fully booked for the day but he didn't want to see my house freeze up so he gave me some things to try when I explained the problem. The things he suggested worked! and I had heat again. To top it off... they called me back as they had made some room for an appointment later in the day. The issue was fixed, but they kept my appointment open just in case there were any further problems. Wow what service. Would I recommend them? Absolutely. When you find a company and staff that cares like these guys do, they are now my go to plumbing and heating people. Thanks!

Richard Corry
I cannot say enough for the excellent service they provide each and every time. They are super busy because they are that good and would never call anyone else. They are top notch in emergency situations and always accommodate. They make you feel like you are family and don't leave unless you are completely happy with their service. Thanks Jason to you and your wonderful staff.

Anita Komher