Boilers come in many different shapes and sizes and offer a wide variety of options for heating your home and your water.  From new installation or replacement, to repair to annual maintenance, we've got you covered.  With decades of combined boiler service work, we have the knowledge to get your boiler back in prime condition.  Give us a call with any of your boiler questions!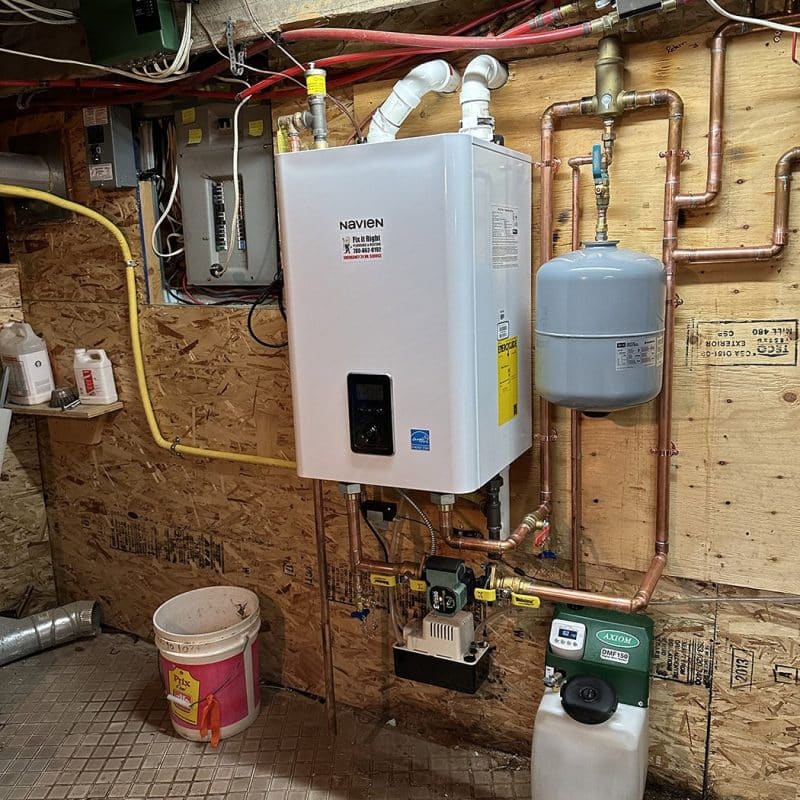 Services we provide include: Boiler Maintenance and Flush, Boiler Service/Troubleshooting, Hydronic System Design and Installation, Retrofits, Hydronic System Troubleshooting and Repair.
Hydronic Heating is an energy efficient way to provide clean and comfortable heat throughout your home.  Through the use of basic components and heated by use of a boiler, there are many types of hydronic systems to choose from.  There are many benefits to hydronic heating, including: comfort – this type of heat is comfortable and consistent so no more cold spots; efficiency – water based heating uses heat more efficiently than air based heating; dual purpose – combination systems can also provide for domestic hot water.