Meet The Fix-It-Right Team!
Jason Leavell
Owner / Operator, Jedi Master of the Plumbing & Heating Arts
Our logo (Mr. Fix It Right) was based on this guy right here, Mr. Fix It himself – Jason!
Originally from BC, Jason (and his wife Janet and daughter Riley) now proudly call Stony Plain home. Jason started Fix It Right Plumbing and Heating to allow him to be closer to home and spend more time with his family, and he's proud to be able to service this community.
When Jason's not at work, you can find him on the golf course or out for a horseback ride with Janet. He's not hard to spot, he's about a foot taller than everyone around him. 😊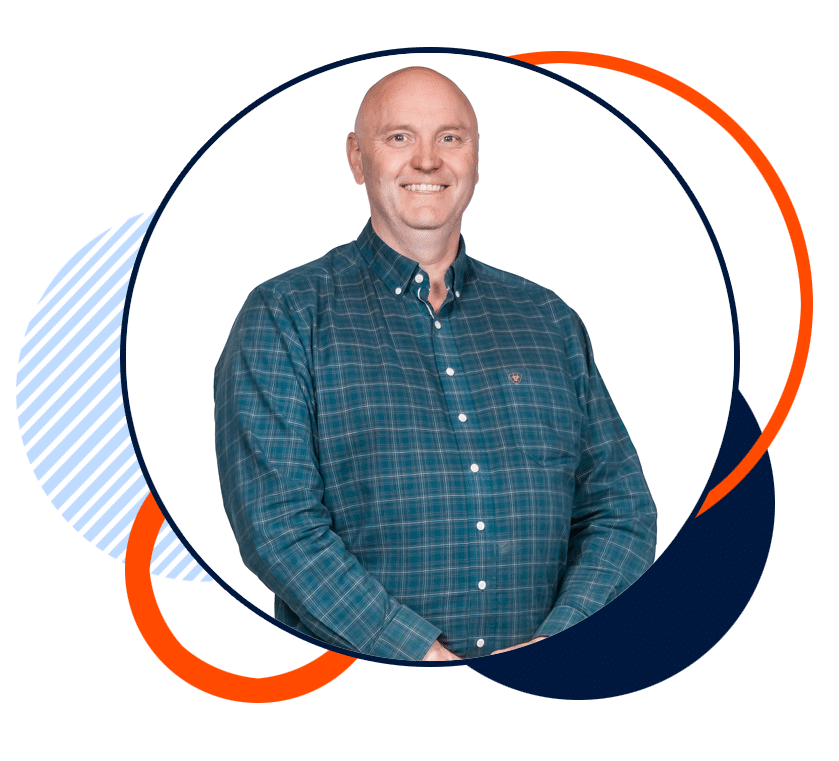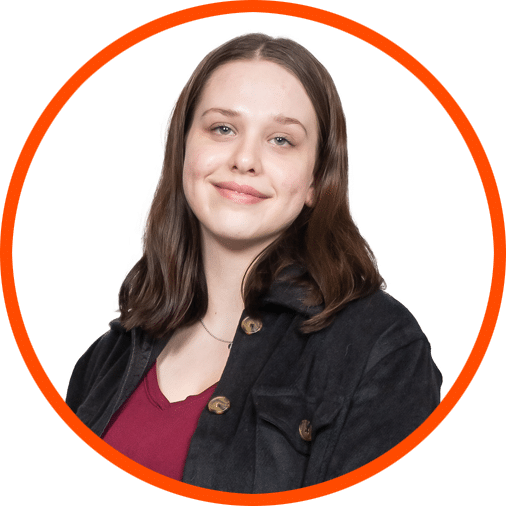 Sarah
Office Administration
Sarah is Fix It Right's customer service coordinator and has been since 2021.  When you call us, she is most likely the friendly voice you will hear!
Sarah loves music, playing video games, and has a secret superpower – putting together Ikea furniture!
Her favorite part of working at Fix It Right is that it never feels like a job.  Sarah always enjoys catching up with Fix It Right's regular customers and loves to get to know the new customers.
Sarah is great at her job and always does it with a smile on her face.
Carlee Stoby
3rd Year Apprentice Plumber & Heating Technician
We are so excited to welcome Carlee to the team.  Carlee has been with us since early 2022 and we could not be happier with the direction she has taken the office.
When Carlee isn't at work, she can be found camping and quadding with her two daughters and sons-in-law, tending to her garden and spending time with her "fur kids", Rosco the Rotti/Shepard, Raylan the Great Dane, George the cat, and Highlander the horse.
When asked why she wanted to join the Fix It Right team, Carlee said, "This company supports many local organizations that our staff and their families belong too.  When I see one of our vehicles on the road, it makes me smile that I work here.  As well, I take great pride in reading all the positive feedback from our customers, knowing I have played a part in the great reputation of Fix It Right."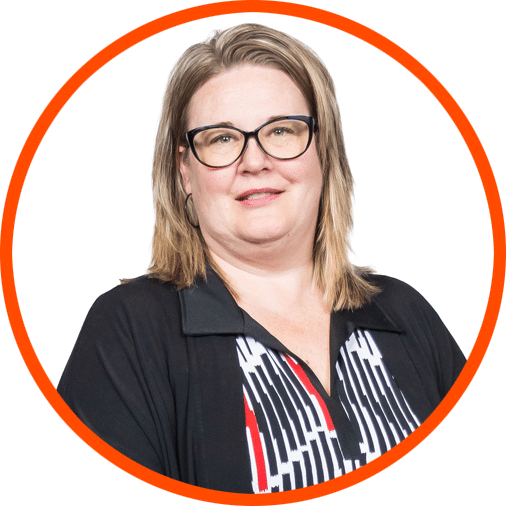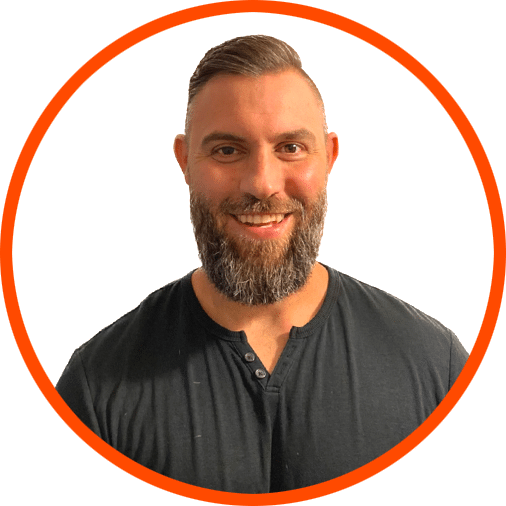 Fresh from Vancouver, Brad is learning to embrace the Edmonton winters (and the Edmonton Oilers).
He has been working in the plumbing industry for over 8 years, but in his free time you can find him at the local hockey rink. Brad is enjoying exploring his new city with his wife, 1 year old daughter and the family pooch.
Jen's been part of the Fix It Right team since 2019. When we asked her what her favourite part of working here was she said, "Meeting and helping people in my own community has been incredibly fulfilling. Working with Fix It Right, Jason, and the gang has taught me a ton."
Fun fact: Jen wanted to be a veterinarian when she was young until she realized that she wouldn't be able to save every animal she worked with. When Jen isn't working, you'll find her hanging out with her wife, teenage stepson, and 4 dogs (the love of animals stuck). 🐾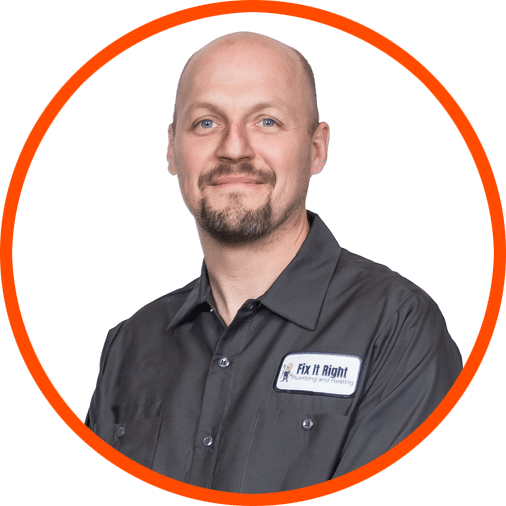 Mario started as a technician with Fix It Right early in 2022 thanks to a sticker on the furnace of the new home he had purchased. His wife did some investigating and encouraged him to apply as he was wanting to work closer to home. Mario soon realized that not only was it closer to home but the community feel within the Fix It Right team was the cherry on the cake" as he says.
When Mario isn't working he is hanging out with his wife and two kids, camping and fishing.
We are so incredibly lucky to have Mario as a part of the team.  He comes with tons of knowledge and is a great teacher to all.
Sean came to Fix It Right Plumbing and Heating after serving in the military.  He was looking to learn a new trade and plumbing and gas fitting seemed to be the right fit.  Fast forward to today → Sean loves what he does and we are so happy to have him!
When Sean isn't working he likes to spend time with his family. His oldest, Olivia, was actually on our float at the Farmer's Day parade!
Sean's favorite part of working with Fix It Right is having the chance to learn from everyone on the team (but the fact that it's close to home and part of an amazing community doesn't hurt, either).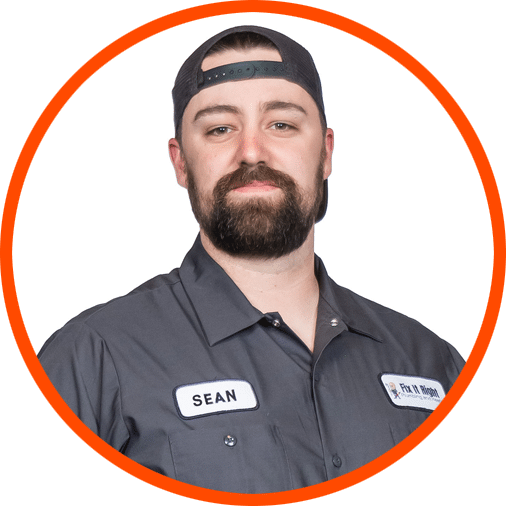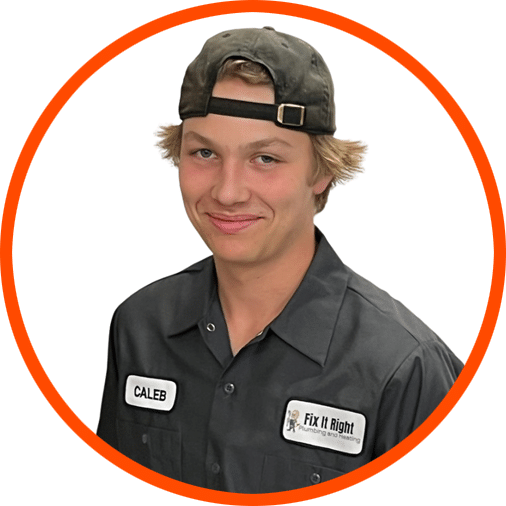 Caleb spent the summer learning the ropes and he is now working half a day (the other half is still a school day 😄) with us towards his journeyman ticket!
Caleb is an avid hockey player and a welcome addition to the Fix It Right team. We love giving local teens opportunities to make a great career our of plumbing and gasfitting.
When a plumbing or heating emergency arises, give our team a call!